This question comes from a member of our hair loss social community and discussion forums: 
I'm curious: why would anyone use Rogaine (minoxidil) and Propecia (finasteride) when they could just undergo multiple hair transplant procedures? Wouldn't it make more sense to just seek surgery until the donor supply is exhausted?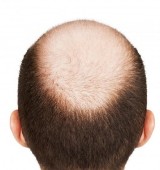 Androgenic alopecia (genetic patterned hair loss) is a progressive condition. Because of this, you are always going to need two different methods of attacking and treating the symptoms: 1. a preventive therapy to stop the continual shedding and maintain as much native hair as possible; and 2., a restorative treatment to replace the hair that was permanently lost. Most hair restoration experts recommend doing this with a combination of minoxidil and finasteride as the preventive agent, and hair transplant surgery as the restorative treatment.
Trying to fully restore hair loss without using prevention and restoration will likely be more difficult and less comprehensive. Undergoing multiple hair transplant procedures may result in a good cosmetic result of a period of time or restore certain parts of the scalp, but it won't stop the progressive shedding and thinning. This is why most hair loss physicians don't recommend "chasing" progressive baldness with multiple hair transplant procedures. Granted, this is not a definitive rule, but it helps explain the importance of fighting hair loss with both a preventive and restorative option. For those with quickly advancing loss and a significant area to restore, it seems to be the best option.
_________
Blake Bloxham – formerly "Future_HT_Doc"
Editorial Assistant and Forum Co-Moderator for the Hair Transplant Network, the Hair Loss Learning Center, the Hair Loss Q&A Blog, and the Hair Restoration Forum
Follow our community on Twitter
Watch hair transplant videos on YouTube
Technorati Tags: hair loss, Rogaine, minoxidil, Propecia, finasteride, hair transplant, hair restoration, hair transplant surgery