I'm a 31 year old male I have been losing hair for the past six years. I tried Propecia when I first noticed thinning, but I developed side effects and decided to stop taking the medicine. I'm now to the point where my hair loss is noticeable and I would like to get a small FUE procedure to fix the area. But I keep hearing that surgeons wont take you as a patient if you're not on Propecia. Can I get surgery without using Propecia?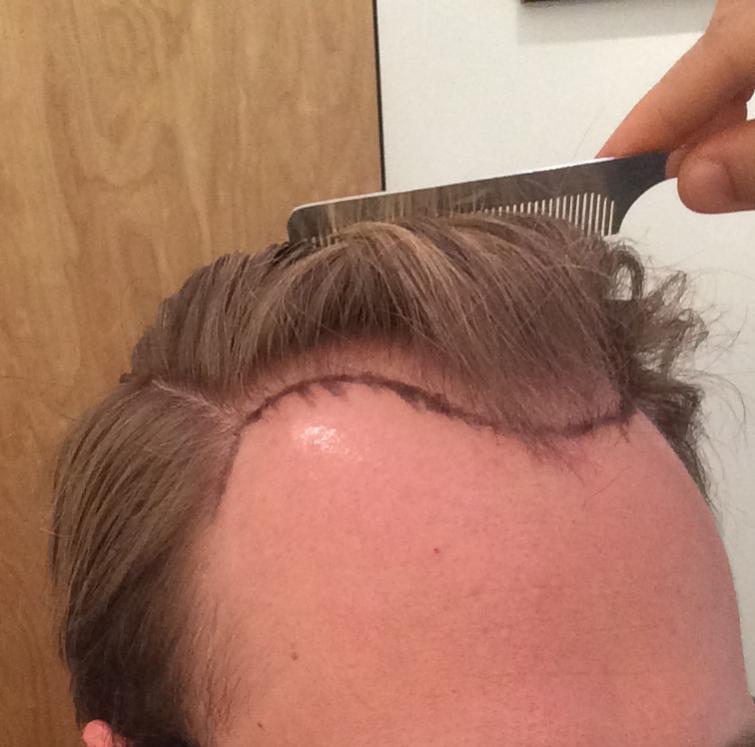 Can you get a follicular unit extraction (FUE) procedure without taking finasteride? The answer is yes. Now, you need to be fully informed about what can occur if you choose not to take medicine to prevent further hair loss. Male pattern baldness is a progressive condition that gets worse over time. As you get older, you will lose more hair. It's not a question of 'if it's a question of 'when' medication buys you time. The more hair you got, the more hair you have to lose. Hair transplants do not prevent, slow, or stop hair loss. Therefore, you can think of a hair transplant as a bandaid to the crux of the issue (genetic hair loss).
Propecia Alternatives
There is a misconception that Propecia (finasteride) is the only medication that treats hair loss. That is not true. Finasteride is the most effective treatment, but there are other treatments on the horizon that can help maintain your hair. Minoxidil is probably the most popular drug, next to finasteride. Rogaine (minoxidil) has been around for decades. It's a topical medication with a low incidence rate of side effects. Minoxidil works by prolonging the hair follicle's life cycle, thus, delaying the balding process. However, minoxidil does not stop DHT from attacking the hair follicles. DHT is the hormone responsible for causing genetic hair loss.
Topical finasteride has gained a lot of interest among the hair loss community. Several studies conclude that topical finasteride is as effective as the oral version, with fewer side effects reported. The most effective topical finasteride appears to be the 0.25% formula, though more studies must be conclusive. There are a lot of online pharmacies compounding topical finasteride, but do your research when it comes to which site you trust. Topical dutasteride is new to the hair loss industry, but there's a lot of interest. Topical dutasteride is a medication you use once per week. Dutasteride is more powerful than finasteride at inhibiting DHT.
FUE Without Medication
Now, you can get an FUE without taking medication, but you might end up with a net gain. Meaning, you lose as much hair as you replace with the surgery. It would be best if you stabilized your hair loss before getting an FUE. If you decide to undergo surgery without using any medication (topical or oral) you absolutely need to build a master plan. A master plan that will take in to account your current and future hair loss. If you want to build a master plan with world class hair transplant surgeon click here.