These questions, from members of our Hair Loss Community and Discussion Forums, was answered by Coalition hair transplant surgeon Dr. Glenn Charles:
After hair transplant surgery, whenever I swipe my fingers across my corner hairline, I feel a tingly feeling on my scalp. What is the cause and is this normal?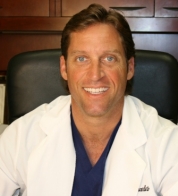 This is relatively common. The procedure does cause transection of many sensory nerve fibers on the scalp's surface. In most cases they do regenerate and bring back normal sensation. I have seen this take a year or more in some patients.
Is this 'tingling sensation' generally more prevalent after a first procedure as compared to subsequent hair transplants? I experienced the tingling for 6 months following my first procedure but am currently 1 month post-op from my second hair restoration surgery, and only experienced the tingling for a few weeks.
I have had a few patients that had prolonged numbness after the first procedure and regained normal sensation within 24 hours after the second surgery. I have also had a few patients with no numbness after the first procedure and prolonged numbness after the second surgery.
Dr. Glenn Charles
—-
David (TakingThePlunge)
Editorial Assistant and Forum Co-Moderator for the Hair Transplant Network, the Coalition Hair Loss Learning Center, and the Hair Loss Q & A Blog.
To share ideas with other hair loss sufferers visit the hair loss forum and social community
Technorati Tags: Hair Loss, hair transplant, hair transplants, hair restoration