Sun 27 Jul 2014
This common question comes from members of our hair loss social community and discussion forum:
I recently started finasteride (Propecia) and noticed a new health problem. Is this issue a side effect of the finasteride? Is Propecia causing my health problems?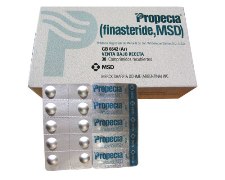 This is a very common question among new finasteride (Propecia) users. Within the past few years, finasteride has been associated with a variety of side effects.  Most commonly, sexual side effects. Whether or not Propecia can cause all these side effects remains a heated issued. Each patient will react differently to the medication and psychology will always play a role, but what health issues and side effects can be attributed to Propecia use?
According to the manufacturer, the side effects of Propecia include:
In clinical studies for PROPECIA, a small number of men experienced certain sexual side effects, such as less desire for sex, difficulty in achieving an erection, or a decrease in the amount of semen. Each of these side effects occurred in less than 2% of men and went away in men who stopped taking PROPECIA because of them.
In general use, the following have been reported: breast tenderness and enlargement (tell your doctor about any changes in your breasts such as lumps, pain, or nipple discharge); depression; decrease in sex drive that continued after stopping the medication; allergic reactions including rash, itching, hives, and swelling of the lips, tongue, throat, and face; problems with ejaculation that continued after stopping medication; testicular pain; difficulty in achieving an erection that continued after stopping the medication; male infertility and/or poor quality of semen; and, in rare cases, male breast cancer.