Fri 19 Sep 2014
I'm a 41 year old male. Between the ages of 20 and 35, masturbated 3 or 4 times per week. I also used Super Vasmol dye on my hair about 10 times when I was 33 years old.  Then I switched to Garnier dye when I was 36 to 38 years old and finally I used Bigen, which is a Chinese made hair dye. During this time I experienced a lot of hair loss.

I quit using dye 3 years ago but 2 and a half years back I rubbed an onion (ie, small variety onion, not big variety onion) all over head to grow hair which I read in a sidha book in the Tamil language. After that, most of the hairs fell very quickly.

I explained all of the above to a homeopathy doctor and I've been taking medication for the past 4 months. My health is improving but my hair loss has not stopped. The doctor told me that the hair will grow back soon.

Please tell me why my hair is falling out. Is it due more to masturbation or hair dye?  Is it possible to regrow my hair?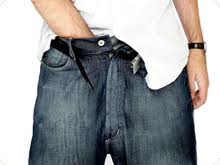 You've brought up multiple issues here that I must address. First, masturbation does not lead to hair loss. The cause of thinning hair in the vast majority of balding men is androgenic alopecia (genetic baldness).