I am 34 and have been experiencing hair loss since I was 20 years old. I am a II on the Norwood Scale. I had a first hair transplant in Sweden when I was 23, a strip procedure. It went well but I kept losing hair and Propecia (finasteride) didn't do much for me, so I tried having another strip procedure when I was 25. I experienced shock loss and none of the implanted hairs grew, so it was pretty pointless, a waste of money.

I am in the UK and last week I had a consultation with one of the top hair transplants surgeons from Belgium. He examined me in person and said my scalp is too tight and he can only do follicular unit extraction (FUE) for me because of that (although he does both strip and FUE and is very good at both of them. I've seen the pics and he is a greatly recommended surgeon on the web.

I have to make a decision on whether to go ahead and book the procedure, as I have an option down for surgery date in 2 weeks. Do you guys think I should go ahead? The doctor is great, has an outstanding reputation and has achieved amazing results for other people. I guess I am just kind of wary because I never had FUE before. But I do still have a lot of hair (Norwood II). Any thoughts?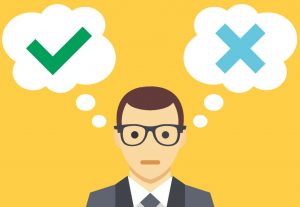 I don't think many guys would feel comfortable encouraging you to go ahead with surgery without seeing photos and knowing the identify of your hair transplant surgeon but it sounds like you've done your research and consulted with a top doc.
While not everyone is a great candidate for FUE, given that your hair restoration physician has recommended the procedure, he must be confident that you'll obtain the result you're hoping for. If you're apprehensive about FUE, you might consider consulting with another physician or two just to compare recommendations. You can always schedule some online consultations if it's more convenient.
Ultimately, you'll have to make the decision based on your own research, knowledge and experience. In my opinion, it really comes down to how well you trust the reputation of the doctor.
Best of luck and please keep us updated on your decision and experience.
David
Editorial Assistant and Forum Co-Moderator