This question, from a member of our hair loss social community and discussion forums, was answered by Coalition hair transplant surgeon Dr. Glenn Charles:
I'm just 1 month post hair transplant and wanted to know when is it safe to resume playing soccer? I play 2-3 times a week but not too aggressive soccer and really don't use my head at all. However, I do run a lot and fast (i.e., sprints). Is there any risk to the recipient or donor area?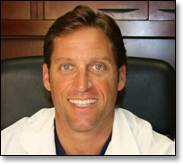 You can play now as long as you are not doing the head butting thing. I have had some professional soccer players as patients and have seen what I feel is an increased amount of scar tissue on the top of the scalp. This might be from the trauma of repeated heading of the ball over all those years.
Dr. Glenn Charles
—
David
Editorial Assistant and Forum Co-Moderator