This question, from a member of our Hair Loss Social Community and Discussion Forums, was answered by recommended hair transplant surgeon Dr. Mike Vories:
Are Patients with Diffuse Hair Loss Good Candidates for Hair Transplant Surgery?

In our experience, diffuse hair loss can be difficult to treat. Attempting to build up hair density while at the same time avoiding trauma to the existing hair makes this a tough case for surgical hair restoration. 5x Loupes to magnify the hair transplant recipient area is a necessity.
Here is a series of photos of a recent follicular unit extraction (FUE) case, Pre-op, immediately post-op and 5 months post-op (submitted by the patient).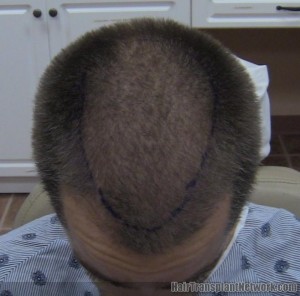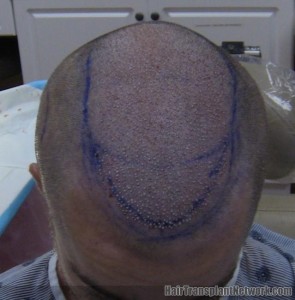 Dr. Mike Vories
—-
David
Editorial Assistant and Forum Co-Moderator for the Hair Transplant Network, the Coalition Hair Loss Learning Center, and the Hair Loss Q & A Blog.
To share ideas with other hair loss sufferers visit the hair loss forum and social community.
Technorati Tags: hair loss, hair restoration, hair transplant, follicular unit extraction, FUE