This question, from a member of our hair loss social community and discussion forums, was answered by Coalition hair transplant surgeon Dr. Glenn Charles:
Is it possible to use your father's donor area for a hair transplant? I think that the answer is no, but I still want to confirm. I have got baldness from my maternal side. My father has a thick full head of hair. Irony with me is that I am a 6 on the Norwood Scale with retrograde alopecia.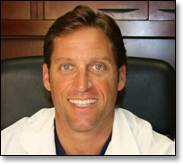 The only way hair restoration surgery has been shown to be successful from one person to another is if they are identical twins.
You have to remember that you get half your genes from the father and half from the mother.
Dr. Glenn Charles
—-
David
Editorial Assistant and Forum Co-Moderator for the Hair Transplant Network, the Coalition Hair Loss Learning Center, and the Hair Loss Q & A Blog.
Technorati Tags: hair transplant, baldness, Norwood Scale, retrograde alopecia, hair restoration