This question, asked by a member of our Hair Restoration Social Community and Discussion Forums, was answered by recommended hair transplant surgeon Dr. Michael Beehner:
Is Follicular Unit Transplantation permanent? Is there concrete evidence (anywhere!) that hair transplants last a lifetime, or at least last for a fair amount of years?
The question you pose is the million dollar question. I'm not sure anyone knows the exact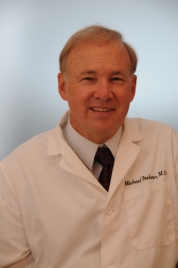 answer, but I'll give you my attempt at honestly answering it.
For starters, I think the permanency of the transplanted hair varies some from one patient to another. There are patients I have seen over a 20 year period (including looking in the mirror every day at my own hair, which was transplanted 29 years ago) and it seems the transplanted hair has thinned more than the remaining donor hair has. There are also a great many patients I have observed over those 20 years from my early days of doing hair transplants who are still very full.
There are a few facts that have been proven and are general knowledge: First of all, to some degree, almost all men and women develop what is inappropriately named "senile alopecia". This refers to gradually thinning hair everywhere on the head in people as they age. This hair loss varies tremendously among individuals, but I do believe everyone does thin from their 40's up and through their 70's and 80's – some to such a small degree that it may not seem noticeable. Another fact that has been proven with research is that the diameter of the resultant transplanted hair in most studies has been measured to be slightly less than when it was originally in the donor area. Thus there is probably less "hair mass" right from the get-go.
The third factor, which I think is important, is that most of us gray, and as the percentage of gray hair increases, especially in Caucasians, the hair "disappears" visually against the background of the scalp behind it. Even when people dye their hair, after a week or so, the roots grow out white so that it starts to look thinner, especially in the part, creases and rear vertex area.
But the good news is that, in virtually every hair transplant patient, regardless of the technique or graft sizes used, the great majority of the hair does continue to grow and survive and help that individual frame his face and look better than he would if he had never done it. One additional point I would like to make is that a lot of patients change their hairstyles during their life and, if they go to having shorter hair, they are going to lose the valuable overlap and shingling that longer hair provides. This is one of the key ways that hair transplants look full since we are never transplanting in the density that originally was on our heads at age 15.
The whole issue of how to wisely use the donor hair in a given patient, given that patient's risk for going on to a VII on the Norwood Scale, is another whole subject for another day. Suffice it to say that you want to select a hair restoration physician who is a little conservative and has plenty of experience.
Mike Beehner,M.D.
David (TakingThePlunge) Forum Co-Moderator and Editorial Assistant for the Hair Restoration Forum and Social Network, the Coalition Hair Loss Learning Center, and the Hair Loss Q & A Blog.
Get Proven Hair Loss Treatments at the Best Prices by visiting our new Online Hair Loss Product Store
Technorati Tags: Follicular Unit, hair transplants, senile alopecia, thinning hair, hair loss, hair transplant, Norwood Scale, hair restoration