This question from our Hair Loss Social Community and Discussion Forums, was answered by well-respected hair restoration forum member "mattj" who represents Dr H. Rahal, an esteemed member of the Coalition of Independent Hair Restoration Physicians.
Why does weight lifting stretch the hair transplant donor scar? If you are lifting weights with your arms why would that affect a scar on your head? I had to move out recently and pack things up. In the process, I lifted some things and had to move around some suitcases to a new building. Does that count as exercise which can affect the scar?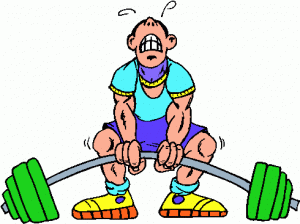 Potentially that could count as the sort of exercise best avoided after hair transplant surgery but, most likely, you did no harm just lifting suitcases.
The reason weight lifting should be avoided is because the strain involved in lifting heavy weight can be felt in the back of the neck and up the head to where the donor scar is, which can cause stretching. The sort of exercises that can be most harmful are the type which put the most strain on this area. Sit-ups are probably the worst.
You're probably fine so don't worry, but do take it easy.
MattJ
Representative for Dr. H Rahal
—-
David (TakingThePlunge) Forum Co-Moderator and Editorial Assistant for the Hair Restoration Forum and Social Network, the Coalition Hair Loss Learning Center, and the Hair Loss Q & A Blog.
Get Proven Hair Loss Treatments at the Best Prices by visiting our new Online Hair Loss Product Store
Technorati Tags: Hair Loss, hair restoration, hair transplant