This question, from a member of our hair loss social community and discussion forums, was answered by a staff physician from Coalition hair transplant clinic Feller Medical:
I have a strange situation – or hopefully it isn't. I had a follicular unit extraction (FUE) done almost 13 months ago. I didn't see much progress until after the 6 month mark but then it grew in really thick (this is on the forehead not the crown – that's another story). But after about the 10th-11th month it's been getting thinner and thinner – even the guy who cuts my hair has said that it's thinner than it was. Has anybody experienced this? Is this unusual?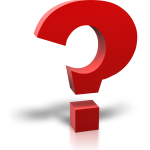 The thinner appearance could be due to a number of things: a seasonal shed, reaction to any new preventive medications (not sure if you started any), or, most likely, continued hair loss of your native hair. This is the most common reason, in my opinion, for hair transplants appearing "thinner" at a later date.
The only caveat here would be if follicular unit grafts were extracted outside the safe donor region during the FUE procedure. However, my guess is that you're experiencing a reversible and temporary shed or you've simply continued to lose some of your native hairs around the transplants.
Feller Medical
—-
David
Editorial Assistant and Forum Co-Moderator for the Hair Transplant Network, the Coalition Hair Loss Learning Center, and the Hair Loss Q & A Blog.
To share ideas with other hair loss sufferers visit the hair loss forum and social community.
Technorati Tags: follicular unit extraction, FUE, hair loss, hair transplants, follicular unit