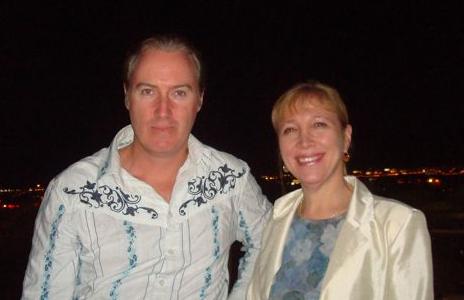 I've known Dr. Sharon Keene for over ten years and first saw her perform hair transplant surgery when she was working with Dr. Ron Shapiro in his clinic in Minnesota several years ago.  She has always impressed me as being very meticulous, dedicated and caring.
She has been recommended on the Hair Transplant Network  for over ten years and is a member of the Coalition of Independent Hair Restoration Physicians. She has consistently garnered rave reviews from her patients, who often comment on our dedication and caring nature.
To view her recommendation and patient photos, view her physician profile.
Just recently I had the pleasure of watching Dr. Keene and her staff perform an ultra refined hair transplantation at her full time office in Tucson, Arizona. It was obvious that she's only gotten better with time. She continues to be very hands on and places many of the grafts herself. She is a stickler for quality control and feels she can monitor the process from A to Z best by working along side her medical technicians during the entire process.
Though she once did all pure follicular units, she now likes to use a limited amount of double follicular units (two follicular units that are very close together) when appropriate. She believes that this gives the patient the best illusion of density, while still maintaining complete naturalness, even under close inspection. She also feels that the careful use of some multi follicular unit grafts in the midscalp region also gives her patients the best financial value. I tend to agree that it is best not to be bound by pure follicular unit dogma.
During the surgery Dr. Keene took great care to remove the donor strip tissue so as to minimize any transecting (cutting) of the existing follicles. She then used internal deep sutures to reduce the tension on the outer skin/scalp level sutures. Although this double layer closure takes more time, it is ideal for minimizing the tension at the skin level and thus minimizes the potential for the donor scar stretching. Dr. Keene also does the trichophytic closure to disguise the donor scar.
She then created tiny incisions that enabled her to dense pack the grafts so that her patient would get adequate hair density after only one hair restoration session. For big sessions she offers the patient the chance to do it over two days. This helps keep both the patient and staff from becoming over fatigued.
Her staff impressed me as being conscientious and diligent. They use high powered video scopes during the graft trimming as well as microscopes. Their levels of experience are noted below.
Anne, 15 years
Lisa, 13 years
Hebe, 13 years in hair transplantation – 3 years with Dr. Keene
Carol, 4 years
Marie, 3 years
Nicole, 2.5 years
Celina, 2 years
Jen, 1 year 8 months  
The complete visit details and images are on our hair restoration forum.
Pat Hennessey
Publisher of the Hair Transplant Network, the Hair Loss Learning Center, and the Hair Loss Q&A Blog
Technorati Tags: Dr. Sharon Keene, hair transplant, Dr. Ron Shapiro, Dr. Keene, follicular units, double follicular units, multi follicular unit grafts, donor scar, trichophytic closure, dense pack, hair density, hair restoration