Trichotillomania, or obsessive "hair pulling," is a a compulsive disorder which, according to some hair loss experts, may affect up to 3.4% of females at some point in life. Because this condition is serious and should not go undiagnosed or untreated, recommended hair transplant surgeon Dr. Parsa Mohebi decided to share his expert opinion on Trichotillomania: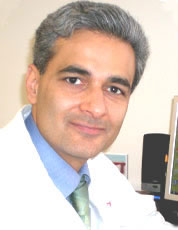 Compulsive hair pulling or Trichotillomania, is a type of hair loss which results  from the  obsessive pulling, plucking or twisting of the hair until it comes out. The reason behind this compulsive behavior is not exactly clear.   Trichotillomania is four times more likely to affect women than men. This condition affects about 1.5% of men or 3.4% of women (o.6% incidence in a lifetime) and in some cases has been linked to stress and/or anxiety.
Trichotillomania usually appears before the age of seventeen and may not be noticed by the sufferer until they are seen by a dermatologist or hair transplant surgeon. It can affect anywhere that hair grows, including eyebrows, eyelashes, body hair and last but not least, the scalp. Circular bald patches  are seen in the affected areas and are characteristically uneven and incomplete, and in some cases lesions can be found from scratching of the skin.
Trichotillomania is a clinical diagnosis and usually lab work is not required to confirm its diagnosis. On occasion a skin biopsy may be requested to rule out other possible causes of patchy hair loss such as; fungal infection, Alopecia areata, or Cicatricial alopecia.
In most cases, sufferers of Trichotillomania will deny pulling their hair out because they may not even realize that they are inflicting injury to themselves. Their family members or doctor may be the first one to bring their compulsive behavior to the afflicted person's attention. Other behaviors may accompany patients with Trichotillomania and all aspects should be addressed by a psychiatrist before outside help is to have any long term affect.
Hair loss patients suffering from Trichotillomania need behavioral therapy to find a solution to their compulsive behavior. In some cases, their mental health provider may prescribe selective serotonin reuptake inhibitors (SSRI's) in order to help in breaking the habit.
Hair transplant surgery is generally not recommended to Trichotillomania patients until their compulsive hair pulling has been completely resolved for months or years. The reason of this being that the patient has a high likelihood of pulling out the newly transplanted hair they receive, just as they had with their original hair.
For the most part, as long as the compulsive disorder is treated correctly, the aggravated hair loss of Trichotillomania patients is reversible. Following resolution of their compulsive disorder, hair transplant surgery may be used only to restore the balding or thinning patches that were not able to completely recover on their own.
Parsa Mohebi, MD
US Hair Restoration
_______________
Blake – aka Future_HT_Doc
Editorial Assistant and Forum Co-Moderator for the Hair Transplant Network, the Hair Loss Learning Center, the Hair Loss Q&A Blog, and the Hair Restoration Forum
Follow our community on Twitter
Watch hair transplant videos on YouTube
Get Proven Hair Loss Treatments at the Best Prices by visiting our new Online Hair Loss Product Store
Technorati Tags: Trichotillomania, hair pulling, hair loss, hair transplant surgeon, Compulsive hair pulling, bald, Hair loss patients, Hair transplant surgery, balding