I want to improve hair density in my eyebrows, mustache, beard and sideburns using the latest technology in stem cell hair multiplication.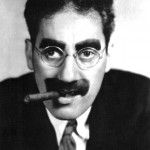 For something as minimal as eyebrows, I wouldn't be too concerned about hair multiplication.  Hair multiplication is only necessary when available donor hair is used up and more is needed to restore hair to the balding areas.  Furthermore, hair multiplication has not yet been perfected.
That said, hair can be taken from the sides and back of your head using today's state of the art hair restoration surgery by an expert hair transplant surgeon and transplanted to the eyebrows and facial hair giving them a fuller look.
Bill
Managing Publisher
—-
David
Editorial Assistant and Forum Co-Moderator for the Hair Transplant Network, the Coalition Hair Loss Learning Center, and the Hair Loss Q & A Blog.
To share ideas with other hair loss sufferers visit the hair loss forum and social community.
Technorati Tags: stem cell, hair multiplication, balding, hair restoration