I am interested in having a hair transplant, but I have been told by different surgeons that I should do my hairline first, but my crown bothers me more. Which one should I do first?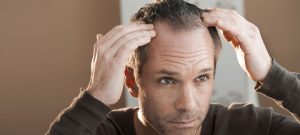 The hairline makes the biggest cosmetic impact for several reasons, but the most obvious reason is, it is the first thing that others around you notice first. Restoring the hairline takes a great deal of technical skill, experience, as well as artistry to perfect. It is also the hardest portion of the scalp to conceal, because concealers such as Toppik and DermMatch do not appear natural, as the hairline is soft in nature and these concealers can give it a harsh appearance.
Additionally, the crown (vertex) presents itself with several challenges with regards to hair restoration. The biggest challenge is restoring the area with adequate density. The size of the crown is twice the size of the hairline alone. In addition, the crown takes double the amount of grafts to restore, because of the angle and direction that the grafts must be placed around the hair whorl. The hairs must be placed flat against the scalp in a clockwise or counterclockwise pattern, this means the scalp will be easily visible through the hair.
The hairline requires less hairs overall, because the first row of follicular units (fu) in the hairline must be single haired fu's. These single haired fu's give the hairline a soft and natural appearance that is seen in nature. Conversely, the crown requires multiple haired fu's to provide the visual appearance of density. It is important that a prospective patient first address their hairline to ensure that they have enough donor supply to address the crown afterwards.
The complications that can arise from a prospective patient electing to restore their crown first rather than their hairline can be significant. First the patient may deplete their donor supply chasing the perfect density in their crown, which they may not have ample donor supply for, the second issue is the cosmetic appeal will be drastically lower to the public. When we meet others, we meet face to face or online through photographs, which are always displaying our face and exposing the hairline. Like the saying goes "first impressions are everything", the first impression of someone who restores their crown first and not the hairline will always be of someone who is bald, because that is the first thing that others will see.
Written and published by,
Melvin- Editorial Assistant and Forum Co-Moderator for the Hair Transplant Network and The Coalition of Independent Hair Restoration Physicians