I am at 5 months post-op with super results and full coverage on my right side (hair length 2 inches). Unfortunately, on the left side, I have no good coverage. Can I still expect new hair growth?

I remember well that, between 10 and 18 days post-op, most of my 4750 grafts were gone and I guess that the 2 inch hairs which I can see now are the transplants that didn't fall out. I am really scared that the hair growth on the left won't fill in to match the right side.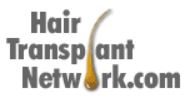 It's very common for one side of a hair transplant to develop faster than the other. At only 5 months post-op, you've got lots more growth and maturation to come.
It will likely fill in over the coming months. However, it's always a good idea to discuss your concerns with your hair restoration physician and talk about what your options are if your results are sub-par after one full year.
—-
David (TakingThePlunge)
Editorial Assistant and Forum Co-Moderator for the Hair Transplant Network, the Coalition Hair Loss Learning Center, and the Hair Loss Q & A Blog.
To share ideas with other hair loss sufferers visit the hair loss forum and social community.
Technorati Tags: hair growth, hair transplant, hair restoration, hair loss