This question, from a member of our hair loss social community and discussion forums, was answered by Coalition hair transplant surgeon Dr. Glenn Charles:
I was planning on having a hair transplant with a top doctor. I keep my head shaved down to a .5 (0 guard, but the long side) and I do that every 5 days. I have had SMP done but I have some hair on top (even though I am a Norwood 6) so I don't have to shave it to the bone. will the scarring, surgery, etc etc etc be noticeable? I am seeing some people talk about white dots, I am seeing some examples of white dots being so spread out that you cant really tell, I am hearing from some doctors that it wont be an issue and I am hearing the opposite from others.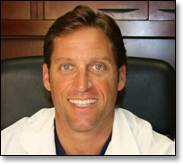 Unfortunately, you won't really know what your scalp in the hair transplant donor area is going to look like until you do it. Darker skin types tend to show lighter spots more than fair skin. However in some cases patients with slightly darker skin types still have less pigmentation underneath the hair on the scalp.
You might consider getting scalp micropigmentation (SMP) in the donor area as well.
Dr. Glenn Charles
—
David
Editorial Assistant and Forum Co-Moderator