This question comes from a member of our hair loss social community and discussion forums: 
At night, I feel like my forehead and scalp are cold, and I'm worried about poor circulation to my scalp. I know scalp circulation is important for good hair growth, but I'm wondering if increasing the flow will actually help limit or stop my progressive hair loss? Would wearing a cap/beanie at night help increase scalp circulation and stop my hair loss?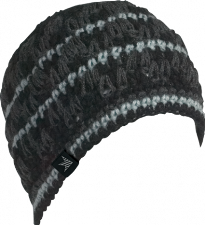 Circulation to the scalp is very important. Blood flow allows the follicles to receive proper nutrients and thrive/cycle regularly. As you probably know, drugs like minoxidil (Rogaine) are fairly powerful vasodialators (drugs that open blood vessels), and most experts believe the drug's ability to create adequate scalp flow is crucial.
However, I'm not certain one can measure scalp flow by palpating body temperature or that wearing a beanie/cap (to increase scalp temperature and flow) will truly reverse or prevent any sort of hair loss. While I understand some of the theory behind the idea, I've just never seen any credible sources to back it up. If you are interested in truly reversing and preventing future hair loss, I recommend researching proven therapies like minoxidil (Rogaine) and finasteride (Propecia).
____________________
Blake Bloxham – formerly "Future_HT_Doc"
Editorial Assistant and Forum Co-Moderator for the Hair Transplant Network, the Hair Loss Learning Center, the Hair Loss Q&A Blog, and the Hair Restoration Forum
Follow our community on Twitter
Watch hair transplant videos on YouTube
Technorati Tags: hair loss, scalp circulation, hair growth, minoxidil, Rogaine, finasteride, Propecia