This question comes from a member of our hair loss social community and discussion forums: 
I was recently diagnosed with low testosterone. My doctor recommended I take hormone replacement therapy (HRT), specifically testosterone replacement therapy (TRT). I underwent hair transplant surgery several years ago, and I'm afraid the hormone therapy will make these hairs shed. Can testosterone replacement cause hair loss?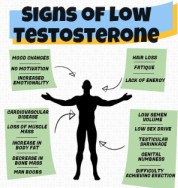 First, the transplanted follicles should not be affected by the hormone replacement therapy (HRT). These follicles are highly resistant to dihydrotestosterone (DHT), the hormone responsible for male pattern hair loss, and should not shed with reasonable testosterone increases.
Second, follicles susceptible to hormones – the non-transplanted follicles – could potentially shed more with increased testosterone levels. Note I said "could" shed more, not "will" shed more. There are also several available medications that should protect against this shedding, and increases in testosterone won't necessarily cause increased hair loss. The first, and likely most effective in this situation, is finasteride (Propecia). The next would be minoxidil (Rogaine). Minoxidil doesn't possess as much hormone blocking effect, but will likely still help.
So, can HRT theoretically increase loss of hormone-susceptible follicles? Yes. This isn't certain, but it's possible. Most hair loss experts would probably recommend protecting against the increased hormone levels with minoxidil and finasteride.
_______________
Blake Bloxham – formerly "Future_HT_Doc"
Editorial Assistant and Forum Co-Moderator for the Hair Transplant Network, the Hair Loss Learning
Center, the Hair Loss Q&A Blog, and the Hair Restoration Forum
Follow our community on Twitter
Watch hair transplant videos on YouTube
Technorati Tags: hair loss, low testosterone, hormone replacement therapy, HRT, testosterone replacement therapy, TRT, hair transplant, DHT, male pattern hair loss, finasteride, Propecia, minoxidil, Rogaine