I have been using hairpiece for the last 7 years. I'm now 33 years old. My question is, now that I am a class 7 on the Norwood scale of hair loss, how can I restore my hair through surgical hair transplantation? Is Propecia ok to use while I'm still using a hair piece? Is Propecia beneficial for good hair density?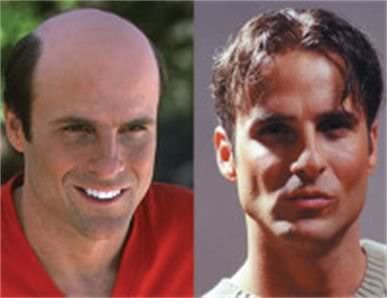 Those in the advanced stages of hair loss like you who are considering hair transplant surgery need to understand that they will never achieve even close to the same level of hair density with surgical hair restoration as they can with a hairpiece. A hair replacement system can be as thick in appearance as the consumer desires since it's not living, growing hair. Since donor hair taken from the sides and back of your head during hair transplant surgery is limited, you can never truly fill an entire bald head and make it dense. However, those who develop realistic expectations and can live re-establishing hair in the frontal core may be satisfied with their results. For examples of Norwood 7 patients who've surgically restored their hair, view these hair transplant photos.
In my opinion, Propecia (finasteride) is the most effective non-surgical hair loss treatment to date. However, it's much more effective in stabilizing hair loss or reversing the effects of miniaturization. Only hair transplant surgery can grow real hair in completely bald areas.
Bill – Managing Publisher