This question, from a member of our Hair Restoration Social Community and Discussion Forums, was answered by Coalition hair transplant surgeon Dr. Glenn Charles:
I have mini-grafts at my hairline from a hair transplant 10 years ago. You would probably not be able to tell unless you were staring at them from a few inches away. If there was one place they were visible, it'd be right at the root which is unnaturally thick. Natural hair at the hairline is typically very soft and light. So, I'm wondering if anyone has tried lightening the root of those hair shafts right at the hairline to lessen the appearance of transplants?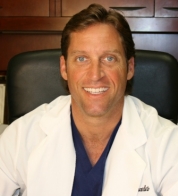 Since dying or lightening your hair isn't permanent and doesn't typically result in significant damage to the follicle, it is worth a try and may make the hairline a little less noticeable.
You may also want to consider hair restoration surgery to remove and redistribute part of the mini grafts. Another option is placing some additional follicular unit grafts around and in between the mini grafts to help camouflage them. These techniques have been used quite successfully to enhance the appearance of older, mini-graft procedures.
Dr. Glenn Charles
—-
David – aka TakingThePlunge
Assistant Publisher and Forum Co-Moderator for the Hair Transplant Network, the Hair Loss Learning Center, the Hair Loss Q&A Blog, and the Hair Restoration Forum
Get Proven Hair Loss Treatments at the Best Prices by visiting our new Online Hair Loss Product Store
Technorati Tags: hair transplant, hair restoration, follicular unit, Hair Loss