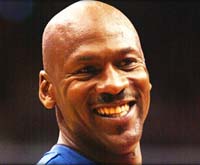 It can be hard looking in the mirror and realizing for the first time, that you are going bald. And while some just accept hair loss as a part of life, it can often be the source of anxiety and depression in both men and women. Thankfully with today's evolved hair loss treatment methods, going bald isn't the only choice.
Discovering what's causing you to lose your hair is the first step to working out an appropriate treatment plan. Though the most common cause of hair loss is genetic, there are many other causes worth evaluating. Consulting with a qualified hair restoration physician can help you understand your balding condition and treat it.
Today, Propecia and Rogaine, two FDA approved hair loss treatments can help slow down or stop the progression of male pattern baldness. Other treatments like low level laser therapy and a multitude of alternative treatments may be effective, but are controversial and some lack the compelling evidence that Propecia and Rogaine have. Unfortunately for those who've already experienced extensive hair loss, even the proven non-surgical treatments can't bring back hair once it's gone.
Today's hair replacement systems and strand techniques give severely balding men and women an instant solution to their hair loss problem. Ongoing cost and maintenance is typically the biggest concern for those who are considering this solution.
Topical concealers such as Dermmatch, Nanogen, and Toppik can be a great way to conceal your hair loss to the public. Concealers work by temporarily fattening the hair and coloring the hair and surrounding scalp to present an illusion of hair density. Concealers can be washed out and have to be re-applied after showering. Topical concealers work best in areas of existing thinning hair rather than abald spot.
Surgical hair restoration has gained a lot of popularity over the years since it's the only proven technique to grow real hair in completely bald areas. Despite the bad rapport hair transplants developed due to the "corn rows" and "doll hair" results of the long past, today's hair transplants can be so natural that even professional hair salons and stylists can't detect them. But be careful. The skills and techniques of hair transplant surgeons vary as do their results. Learn how to select a quality hair restoration physician and whether or not you are a candidate for surgical hair restoration.
Because there is no cure for the progression of genetic hair loss, it's important to be realistic as to what you can accomplish. Understanding the benefits and limitations to the available approaches can help you select one that best meets your needs. Consulting with a qualified hair restoration physician can help you set and meet your goals. For a free virtual consult with our leading hair restoration physicians, click here. To see our standards for how we recommend physicians, click here.
Bill
Associate Publisher/Editor
Technorati Tags: bald, hair loss, hair loss treatment, balding, male pattern baldness, Propecia, Rogaine, Dermmatch, Nanogen, Toppik, hair density, thinning hair, bald spot, hair transplants, hair transplant, hair restoration, genetic hair loss