Although many assume hair loss and dissatisfaction with high or uneven hairlines is a male issue, many female patients suffer from these conditions as well. In fact, according to recent research, up to 20% of women may suffer from a disproportionately high or uneven hairline.
Of the various hair restoration procedures available to female hair loss sufferers, one continually met with enthusiasm is hairline lowering.
During the hairline lowering procedure, an incision is made near the anterior hairline, the hair-bearing scalp is loosened from underlying tissue and bone, the scalp is moved "forward" (lower on the forehead), the excess portion of non hair-bearing forehead skin is removed, and the new hairline is sutured into place. The result of the procedure is a lower, most proportional hairline and a smaller appearing forehead.
Although it seems like nearly all women with disproportionate hairlines would want to undergo the hairline lowering procedure, recommended hair transplant surgeon and female hair restoration expert Dr. Sheldon Kabaker recently explained why patients chose to undergo this surgical treatment: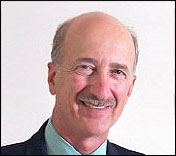 … some of my cases just want the option of a lower hairline. It is a small minority of women whose hairlines are a bit high who care greatly enough about this to have surgery. Most hair stylists simply cut bangs for these women. Those women with very high, masculine hairlines are the majority of my hairline loweriing patients.
There are no studies of the psychology of concerns for these borderline high hairlines, but the patients who have a correction are extremely happy. Remember, these women have not, in most cases, had hair loss. Their hairlines are inherited stable characteristics. Anyone who suffers from hair loss has very different issues trying to regain a part of their image that has been lost …
Dr. Sheldon Kabaker
________________________
Blake – aka Future_HT_Doc
Editorial Assistant and Forum Co-Moderator for the Hair Transplant Network, the Hair Loss Learning Center, the Hair Loss Q&A Blog, and the Hair Restoration Forum
Follow our community on Twitter
Watch hair transplant videos on YouTube
Technorati Tags: hair loss, hairline, hair restoration, female hair loss, hairline lowering, hairline lowering procedure, hair transplant surgeon, female hair restoration