This question, asked by a member of our Hair Loss Social Community and Discussion Forums, was answered by Coalition hair transplant surgeon Dr. Glenn Charles:
Ever since high school, I've been unhappy with the shape and height of my natural hairline.  I'm now in my early 20's and beginning to see some early hair loss in my hairline and frontal 1/3 of my scalp. However, after consulting with several hair restoration physicians I've realized that most doctors don't recreate low hairlines in young patients. Why is this? Isn't this what a young patient would want now?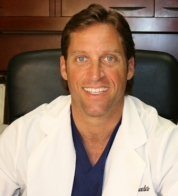 Hair transplant surgeons are obligated to try and keep the hair loss patient happy over time, not just happy for a few years (followed by a long period dissatisfaction). The concern in cases like yours (a young patient, with the beginning phases of hair loss, looking for the low hairline of someone in their late teens or early twenties) is that at your age, there is a good chance that you will have further hair loss and changes to your face. This can create a hairline that looks great in the beginning, but later becomes no longer "age appropriate." There is also the possibilty of not having enough donor follicles for subsequent touch-ups due to a combination of a hairline that was made to low initially and significant hair loss later as part of the patients genetic male pattern baldness.
Dr. Glenn Charles
_______________
Blake – aka Future_HT_Doc
Editorial Assistant and Forum Co-Moderator for the Hair Transplant Network, the Hair Loss Learning Center, the Hair Loss Q&A Blog, and the Hair Restoration Forum
Follow our community on Twitter
Watch hair transplant videos on YouTube
Get Proven Hair Loss Treatments at the Best Prices by visiting our new Online Hair Loss Product Store
Technorati Tags: Hair Loss, hair transplant surgeon, hairline, hair restoration physicians, hair loss patient, male pattern baldness