This common question comes from a member of our hair loss social community and discussion forums: 
I try to "track" my hair loss by taking a lot of pictures of my scalp from different angles. However, it looks different in almost every picture I take. Sometimes, it looks thicker and the loss isn't very noticeable; other times, it looks very thin! Why does this happen? Why does my hair loss look different in different pictures?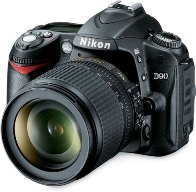 The differing appearance of your hair loss is likely caused by photographs taken under different conditions. It may seem trivial, but changing the lighting, distance, or angle of an image can drastically change the appearance of hair loss. Using a flash from certain angles may create a variety of shadows on the scalp and make the hair appear thicker. Conversely, using the flash from other angles – particularly "straight on" – may actually cause the hair to appear thinner. Natural light generally causes the hair to look thinner than artificial lighting, and pictures taken outside will appear thinner than those taken inside. This is only a few examples of why hair loss looks different in certain pictures.
It's also why we advocate for evaluating both hair loss and post-hair transplant images under standardized conditions. If you are going to monitor your hair loss with pictures, make sure to take each photo under the same circumstances. Pick a spot, and take the picture from the same angle, at the same distance, during the same time each day. This way, the images will be as similar as possible and any difference can likely be attributed to progressive loss.
______________
Blake Bloxham – formerly "Future_HT_Doc"
Editorial Assistant and Forum Co-Moderator for the Hair Transplant Network, the Hair Loss Learning
Center, the Hair Loss Q&A Blog, and the Hair Restoration Forum
Follow our community on Twitter
Watch hair transplant videos on YouTube
Technorati Tags: hair loss, hair transplant