This question, from a member of our hair loss social community and discussion forums, was answered by Coalition hair transplant surgeon Dr. Glenn Charles:
It seems like a lot of the guys have wavy hair after a hair transplant. Is that the way their natural hair is or is that something that happens to transplanted hair?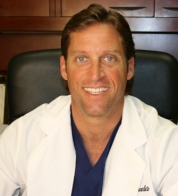 When transplanted hairs go through the first growth cycle after hair restoration surgery, they often are more brittle and wiry. This leaves a more wavy appearance to the hair when it continues to grow.
Often, after a few hair growth cycles, these transplanted hairs return to a more normal texture.
Technorati Tags: hair loss, hair transplant, hair restoration, hair growth