The following response to a question from the Hair Restoration Social Community and Discussion Forums, was written by forum member "Gillenator".
I had my follicular unit extraction (FUE) with 2600 grafts 5 months ago. As I am now in the growing phase, my recipient area feels pretty tight and is itching. It also feels like millions of ants are crawling under my skin. Maybe I am just hypersensitive, but has anyone else had that feeling too at this stage? Is it going to get better, like before the operation?

My hair restoration physician looked at my scalp and said that everything is normal. I just have some red dots, which should be normal because the hair is breaking through the skin, to be on the safe side he gave me an antibiotic cream but my head feels like a have a helmet on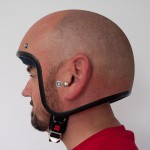 Very normal what you are feeling. The itching is from the effects of your scalp healing and as a result, can also be more dry because of this. A good quality aloe cream and even shampoo and creme rinse can help to bring moisture to your scalp and will reduce the itching.
The other tingling sensations are also from healing taking place under your scalp. It's both nerves and blood vessels repairing themselves from the many recipient incisions made for your grafts.
Congrats on your recent hair transplant and you should be seeing lots of new hair growth.
Gillenator
Supporting Hair Restoration Physicians: Dr. Glenn Charles, Boca Raton, FL – Dr. Jerry Cooley, Charlotte, NC – Dr. Jim Harris, Denver, CO – Dr. Robert True & Dr. Robert Dorin, New York, NY
—-
David
Editorial Assistant and Forum Co-Moderator for the Hair Transplant Network, the Coalition Hair Loss Learning Center, and the Hair Loss Q & A Blog.
Technorati Tags: follicular unit extraction, FUE, hair restoration, hair transplant, hair growth, Hair Loss