This question, asked by a member of our Hair Loss Social Community and Discussion Forums, was answered by Coalition hair transplant surgeon Dr. Glenn Charles:
I had a hair transplant 12 months ago. The result was good, but not quite great/excellent. After a year of waiting, it is fairly apparent to me that I need to add density pretty much everywhere I had work done. Especially the crown area has not yielded enough hair for my liking.

I would not call this a repair operation, as it was known and explained to me by my doctor even before my operation that I would need a second procedure if I wanted my transplanted hair to look as thick as the rest of my hair. My first hair transplant was follicular unit transplantation (FUT) and I am going for the same with my second one.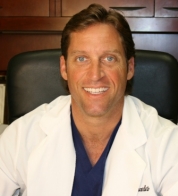 It is common to need a second procedure in a balding area that started with very little or no hair to achieve better density. The crown area is generally the hardest area to get the "thick look" because the hairs are usually all spreading out in different directions and there is not much of a fall over effect like there often is in the mid scalp and frontal areas.
Dr. Glenn Charles
—-
Technorati Tags: Hair Loss, hair transplant, follicular unit transplantation, FUT, balding