This common question comes from a member of our hair loss social community and discussion forums: 
I want to undergo hair transplant surgery. I can only undergo surgery once, however, so it must be with the best. So, who is the best hair transplant surgeon practicing today? Help me find the "best" hair transplant surgeon.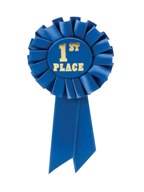 Members frequently ask this question at our hair loss discussion forums. We pride ourselves on researching, reviewing, and recommending the most talented hair restoration surgeons practicing today; however, identifying one surgeon as the "best" practicing today is difficult. This is true for several reasons:
First, surgeons specialize in different aspects of hair restoration surgery. For example, say a surgeon specializes in follicular unit extraction (FUE). He may be considered the "best" FUE surgeon practicing today, but he wouldn't be the first name mentioned for a female hair loss sufferer seeking strip surgery (Follicular Unit Strip Surgery).
Second, terms like "the best" are subjective. Hair transplant surgery is as much an art as it is a science. Many patients desire a specific hairline design or reconstructed whorl pattern in the crown, and connect with a surgeon using these designs. This surgeon may be the "best" for this patient. Another, however, may find this doctor's hairline and crown design too aggressive and desire a different approach. For this patient, the second surgeon may be "the best."
These reasons, among others, make endorsing one surgeon as the best nearly impossible. What we do recommend, however, is conducting thorough research and finding the physician who is best suited for you. Find a doctor with a particular expertise and similar goals. Review this doctor's past cases and patient experiences on our discussion forums. Finally, consult with this physician – either in person or online – and determine if he/she is "best for you."
This isn't an easy task. Researching, reading, and consulting does take time. However, it's worth it in the end. Looking for the best place to start? Review our recommended hair restoration physicians.
____________
Blake Bloxham – formerly "Future_HT_Doc"
Editorial Assistant and Forum Co-Moderator for the Hair Transplant Network, the Hair Loss Learning
Center, the Hair Loss Q&A Blog, and the Hair Restoration Forum
Follow our community on Twitter
Watch hair transplant videos on YouTube
Technorati Tags: hair loss, hair transplant, best hair transplant surgeon, hair restoration surgeons, hair restoration, follicular unit extraction, FUE, female hair loss, strip surgery, Follicular Unit Strip Surgery