This question comes from a member of our hair loss social community and discussion forums:
I'm losing my hair and searching for a way to cure my baldness. Is there a treatment that will completely reverse my hair loss? Where can I find the hair loss cure?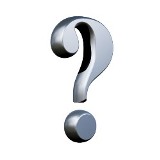 Frankly, I wish I could recommend a service or product that would completely cure your hair loss. Unfortunately, such a therapy does not exist. Though several groups are working on future treatments that may represent something resembling a "cure" in the future, this technology simply doesn't exist today.
The good news is that you do have several effective options to consider: First, preventive hair loss medications like finasteride (Propecia) and minoxidil (Rogaine). These medications have been proven safe and effective, and most hair restoration physicians fully endorse the products. The second effective method, if you're an appropriate candidate, is hair transplant surgery. If you're interested in a consultation, or learning more, I recommend spending some time at our Hair Restoration Discussion Forums. While these treatments and techniques are not a "hair loss cure," they are effective at stopping the progressive nature of hair loss and restoring hair you have already lost. Adhering to these treatments in the present will also likely make you a better candidate for any advanced treatments in the future as well!
__________
Blake Bloxham – formerly "Future_HT_Doc"
Editorial Assistant and Forum Co-Moderator for the Hair Transplant Network, the Hair Loss Learning
Center, the Hair Loss Q&A Blog, and the Hair Restoration Forum
Follow our community on Twitter
Watch hair transplant videos on YouTube
Technorati Tags: hair loss, baldness, hair loss cure, finasteride, Propecia, minoxidil, Rogaine, hair restoration, hair transplant