Unlike male pattern baldness, which can manifest itself in any number of patterns as classified on the Hamilton-Norwood scale, female pattern hair loss is often diffuse or occurring over the entire area of the scalp. While there are factor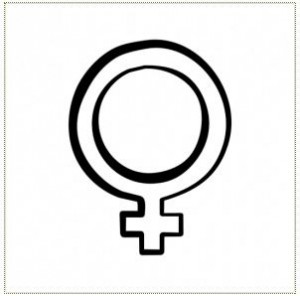 s such as childbirth, menopause or even stress that can induce temporary female balding, 96% of female balding is hereditary.
So what's a woman with thinning hair to do? Currently there is only one FDA approved, non-surgical hair loss treatment for women, Rogaine (2% minoxidil). Like men however, women with hair loss may benefit from using concealers such as Toppik or DermMatch.   A female patient may also wish to explore surgical hair restoration as an option.
Women that may benefit are those that have a distinct pattern of hair loss more typically associated with male pattern baldness; those whose hair loss is caused by traction alopecia (damage done to the hair follicle by continual pulling and tight tension for very long periods); and women who have suffered hair loss due to trauma such as burns or scarring. Women with diffuse hair thinning all over the scalp typically don't make good candidates.
Below, you'll find examples of when surgical hair restoration can be appropriate for women.   These examples were recently posted by leading hair restoration physicians on our popular hair loss discussion forum.
Dr. Dorin – Female Traction Alopecia Healing Series – 1965 FUT
Dr. Lindsey – 6 Month Check on Female Postage Stamp FUE
Dr. Carman – Female Hairline Recreation Following Facelift Procedure
Dr. True: Female Hairline/Forelock FUT 8.5 months
If you or someone you love is suffering from female pattern baldness, visit our discussion forum and patient websites for more information about how women are taking control of their hair loss.
—-
David – aka TakingThePlunge
Assistant Publisher and Forum Co-Moderator for the Hair Transplant Network, the Hair Loss Learning Center, the Hair Loss Q&A Blog, and the Hair Restoration Forum
Follow our community on Twitter
Watch hair transplant videos on YouTube
Technorati Tags: female pattern hair loss, balding, female balding, thinning hair, hair loss treatment, Rogaine, minoxidil, women with hair loss, Toppik, DermMatch, hair loss, male pattern baldness, traction alopecia, diffuse hair thinning, hair restoration, hair restoration physicians, female pattern baldness