This question, asked by a member of our Hair Loss Social Community and Discussion Forums, was answered by Coalition hair transplant surgeon Dr. Glenn Charles:

I take fish oil, multivitamin (with B and E), grapeseed extract and drink green tea on a daily basis which, according to my research, are blood thinners. When does one stop taking these supplements prior to hair transplant surgery?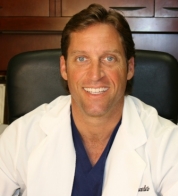 I instruct patients to stop all supplements that may have blood thinning effects one week prior to their hair restoration surgery. I can also provide them with a detailed list of which medications and supplements need to be discontinued.
In most cases, the surgery could still be performed successfully even if the patient did not stop taking them.
Dr. Glenn Charles
—-
David (TakingThePlunge) Forum Co-Moderator and Editorial Assistant for the Hair Restoration Forum and Social Network, the Coalition Hair Loss Learning Center, and the Hair Loss Q & A Blog.
Get Proven Hair Loss Treatments at the Best Prices by visiting our new Online Hair Loss Product Store
Technorati Tags: Hair Loss, hair transplant, hair restoration