This question, from a member of our hair loss social community and discussion forums, was answered by Brenton, Patient Advocate for recommended hair transplant surgeon Dr. Parsa Mohebi:
I would like to know if anyone can give me a rough idea from all the hair restoration physicians certified here, how many doctors advise for a full head shampoo like normally one does while having a shower? How many doctors here advise a full normal head shampoo after 10 days of having a hair transplant ?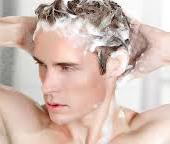 At the office of recommended hair transplant surgeon Dr. Parsa Mohebi, we advise that it's safe to use regular shampoo and wash both the recipient area and donor area thoroughly as you did prior to surgery after day 5.
There are always varying answers on here by different people/doctors and some tend to be much conservative, but by day 10 you are definitely safe to do this. I think everyone will be able to agree on that.
Brenton – Patient Advocate for Dr. Parsa Mohebi
—-
To share ideas with other hair loss sufferers visit the hair loss forum and social community.
Technorati Tags: hair loss, hair restoration, hair transplant