The following thorough response to a question from the Hair Restoration Social Community and Discussion Forums, was written by forum member "Gillenator".
I know you can start normal exercise two weeks post-op, but when is it ok to do intense physical activity like martial arts after hair restoration sugery? Is 4 weeks ok? Does doing intense exercise affect how the transplanted grafts grow? Finally, what happens if you take a knock or kick to the head when training? Does it affect the hair transplant hair growth?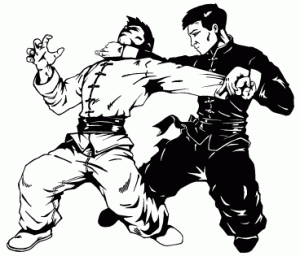 A big part of the concern post-op is related to the strip scar if you have follicular unit strip surgery (FUSS). The concern is putting undue strain, pressure, or tension in that area. Even though the outer layer of scalp is healed, the inside dermal layer takes longer to heal; up to eight weeks on average.
Judo for example, would be a huge no-no because of the various holds and throws that are involved. Lost grafts are of no concern at this point in time post-op.
Gillenator
Supporting Hair Restoration Physicians: Dr. Glenn Charles, Boca Raton, FL – Dr. Jerry Cooley, Charlotte, NC – Dr. Jim Harris, Denver, CO – Dr. Robert True & Dr. Robert Dorin, New York, NY
—-
David (TakingThePlunge)
Editorial Assistant and Forum Co-Moderator for the Hair Transplant Network, the Coalition Hair Loss Learning Center, and the Hair Loss Q & A Blog.
To share ideas with other hair loss sufferers visit the hair loss forum and social community.
Technorati Tags: hair restoration, hair transplant, hair growth, follicular unit strip surgery, FUSS