This question, asked by a member of our hair loss social community and discussion forums, was answered by "Garageland" – a clinic representative for Coalition hair transplant surgeons Dr. Victor Hasson and Dr. Jerry Wong.
I began experiencing thinning hair when I was about 16-17 & I'm 25 now. I actually started out with unusually thick hair, so I still have a decent amount of hair at this point even though it's been many years. I use a fiber type hair loss concealer right now to cover up the baldness I do have.

I was wondering if anyone could please give me a rough idea about how many grafts my situation would require for hair restoration surgery. My hair loss is a bit worse than it appears in the pictures, but not much worse.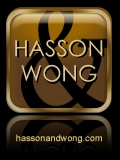 You shouldn't get a hair transplant at this stage. What you should do is speak to your doctor about getting on Propecia (finasteride). This medication is proven and works especially well in the crown at your young age. You may find some thickening of the hair in the crown if you are lucky and it could fill back in and you won't need a transplant. At 25 years old without using any medical hair loss treatments to resolve a small area of miniaturization in the crown, I would be worried about any doctor providing this type of surgery.
When placing grafts, you actually need to have some gaps to place the hair as small as the blades/needles the doctors use these days. There needs to be some area of bald scalp to make an incision or you will damage the existing hair. You have started to thin in the crown at a young age and it is unlikely that you will stop all of a sudden. The area will probably get larger. The only way that you will hugely reduce the chances of this happening is if you get on medications.
Good luck but don't go down the surgery route at this stage.
Garageland
UK consultant for Hasson & Wong
—-
David (TakingThePlunge)
Editorial Assistant and Forum Co-Moderator for the Hair Transplant Network, the Coalition Hair Loss Learning Center, and the Hair Loss Q & A Blog.
To share ideas with other hair loss sufferers visit the hair loss forum and social community.
Technorati Tags: thinning hair, hair loss concealer, baldness, hair restoration, hair loss, hair transplant, Propecia, finasteride, hair loss treatments, bald