Hair restoration surgeon Dr. Michael Beehner is recommended by the Hair Transplant Network. To view this discussion and other hair loss topics, visit our Hair Loss Social Community and Discussion Forums,
I always read about people having their temple points worked on. Can you look at these pictures and tell me if you think I'm gonna need temple point work?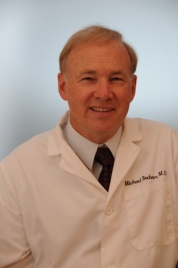 There are two important pieces of information that need to be known before a hair transplant surgeon can give you the best answer to your question:
How old are you?
Is there miniaturization on top to suggest you are someday going to be a typical Norwood VI bald man?
If you are in your 20's or early 30's and/or there is miniaturization on top, then the temple points should be left alone and re-evaluated several years down the line when it is clearer where you are going to end up with your hair loss.
The two reasons not to go charging into restoring temple points if either or both of the above apply in your case are; first, you may be using up precious donor hair in the temple area that is best kept to use on top and second, if you go on to an advanced stage of baldness, then those grafts way out front there are going to stick out like a sore thumb and be unsightly.
If we took a best-case scenario, let's say that you are 35 years old and there is virtually no miniaturization on top, then I would certainly agree to transplant a patient like you but would probably only come out to a point around 1/4 inch back from where you have some hair now. This is so that the result would look age-appropriate as you get older.
Below are two photos of a man in his 40's that had weak temple points restored and had plenty of donor hair to do so.
Dr. Mike Beehner, M.D.
—-
David (TakingThePlunge)
Forum Co-Moderator and Editorial Assistant for the Hair Transplant Network, the Coalition Hair Loss Learning Center, and the Hair Loss Q & A Blog.
To share ideas with other hair loss sufferers visit the Hair Restoration Social Network and Enhanced Discussion Forum
Get Proven Treatments at the Best Prices by visiting our new Online Hair Loss Treatment Shop.
Follow us on: Facebook | Twitter | YouTube
Technorati Tags: hair transplant, Norwood, bald, hair loss, baldness