This question, from a member of our Hair Restoration Social Community and Discussion Forums, was answered by Coalition hair transplant surgeon Dr. Glenn Charles:
I recently had a hair transplant and I wanted to know when is it safe to start using DermMatch. My doctor said I could start using Rogaine (minoxidil) 7 days post-op but   I've been getting mixed opinions about when I can start DermMatch. The DermMatch FAQ says you can start after a couple of days but some posts suggest to wait for a couple of weeks to a month or even more.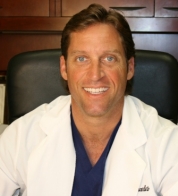 I tell my patients that it is safe to resume using concealers after all of the scabs have fallen off. At that point there is not a lot the patient or hair restoration physician can do to change the results. However, proper nutrition and good overall health help to reduce the risks of post-operative side effects and complications.
Dr. Glenn Charles
—-
David – aka TakingThePlunge
Assistant Publisher and Forum Co-Moderator for the Hair Transplant Network, the Hair Loss Learning Center, the Hair Loss Q&A Blog, and the Hair Restoration Forum
Get Proven Hair Loss Treatments at the Best Prices by visiting our new Online Hair Loss Product Store
Technorati Tags: hair transplant, DermMatch, Rogaine, minoxidil, concealers, hair restoration