The following response to a question from our Hair Loss Forum and Social Community was written by forum member "Gillenator":
After showering, I'm noticing that my scalp and forehead are dry and peeling. I'm now 3 months post-hair transplant, I use Johnson & Johnson baby shampoo and Rogaine Foam once every day before I go to bed.

What might be the cause of this? The weather probably or the Rogaine? Any ideas on how to solve this?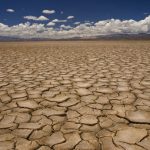 Part of what you are experiencing is related to the scalp healing and the shedding of the outer layer of scalp tissue. In addition, all minoxidil related products are loaded with alcohol based additives which can also dry out the scalp. Doubtful that the weather has much to do with this.
Try adding a shampoo and cr?me rinse enriched with aloe vera which can both soothe and moisturize your scalp. Any moisturizer will help. If the dryness persists, contact your doctor.
Gillenator
Supporting Hair Restoration Physicians: Dr. Glenn Charles, Boca Raton, FL – Dr. Jerry Cooley, Charlotte, NC – Dr. Jim Harris, Denver, CO – Dr. Robert True & Dr. Robert Dorin, New York, NY
—-
David
Editorial Assistant and Forum Co-Moderator
Technorati Tags: Hair Loss, hair transplant, Rogaine Foam, Rogaine, minoxidil