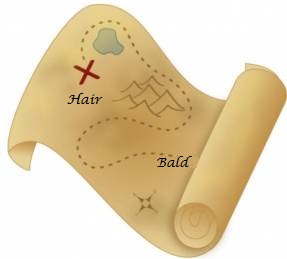 From the initial consultation to the final stages of hair growth, the typical hair transplant patient will endure a roller coaster ride of discomfort, elation, concern, and eventual satisfaction.
Like anything else, one patient's experience cannot accurately predict another's.   Thus, discomfort during and after surgery, growth timelines, and patients' feelings and reactions will all vary.   However, one thing is for sure: the surgical hair restoration journey takes a lot of patience, a dash of humor and a fairly sizeable collection of baseball caps.
In his post, What part of the HT process did you find most difficult?, forum member "gmonasco" asks those who have already taken control of their balding through hair restoration surgery to share the most difficult aspect of their post-hair transplant journey. Follow the link to add your input.
—-
David – aka TakingThePlunge
Assistant Publisher and Forum Co-Moderator for the Hair Transplant Network, the Hair Loss Learning Center, the Hair Loss Q&A Blog, and the Hair Restoration Forum
Follow our community on Twitter
Watch hair transplant videos on YouTube
Technorati Tags: hair growth, hair transplant, hair restoration, balding