Please tell me how to wash my hair 1 month after hair transplant surgery.  Should I  use baby shampoo like Johnson's?  How many times per week shall I wash my head with shampoo ?
Y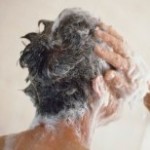 our hair restoration physician should have provided you with postoperative care instructions.  However, one month after hair transplant surgery, unless your scalp is overly red, irritated or infected, you should be able to wash normally with any shampoo you choose.
In other words, unless your hair transplant surgeon told you otherwise, you can wash your hair as often as you like and with the same shampoos and conditioners you did before you had surgery.
Bill
Managing Publisher
—-
David
Technorati Tags: hair transplant, hair restoration, postoperative care