This hair loss question was answered by Dr. Glenn Charles of Florida who is a member of the Coalition of Independent Hair Restoration Physicians. His professional answer is below.
When is a patient too young to have a hair transplant? How long should someone wait? How thin does your hair really need to be? I don't understand how a doctor can do surgery on a twenty-two year old guy knowing the high risk he may end up a 6 or 7 on the Norwood Scale.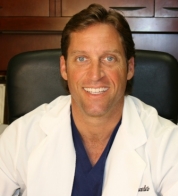 There is no perfect age for a hair transplant. When surgical hair restoration is considered in younger patients it should be done very conservatively. A long term plan should be established between the doctor and the patient taking into consideration the good possibility of continued balding.
I always discuss the worst case scenario with the patient: the possibility that they will go on to a stage 6 or 7 on the Norwood Scale and are likely going to want additional hair transplant procedures in the future. I also try and assure, if the patient does have more hair loss and for some reason cannot do more surgeries, that the first procedure will look acceptable on its own.
Dr. Glenn Charles
—-
David – aka TakingThePlunge
Assistant Publisher and Forum Co-Moderator for the Hair Transplant Network, the Hair Loss Learning Center, the Hair Loss Q&A Blog, and the Hair Restoration Forum
Follow our community on Twitter
Watch hair transplant videos on YouTube
Technorati Tags: hair transplant, hair restoration, balding, hair loss