I've had hair loss for the past three months. In my part, my hair is getting very thin. I am worrying about this. I read about Finpecia. How is it useful? Could you please tell me why?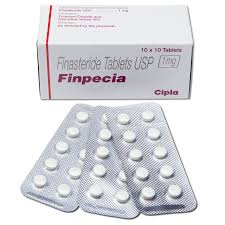 The brand names Finpecia and Propecia are medical hair loss treatments containing 1mg of the active ingredient finasteride. This one one of only two drugs clinically proven and FDA approved for the treatments of male pattern baldness. The other is Rogaine (minoxidil)
Androgenic alopecia occurs when hair on top of the head is genetically vulnerable to the effects of dihydrotestosterone (DHT). Finasteride works by inhibiting the conversion of testosterone to DHT, thus slowing the progress of balding and can often regrow hair. However, it is not a hair loss cure.
If you are interested in taking finasteride for thinning hair, you will need to obtain a prescription from your physician. Before taking finasteride, you should carefully educate yourself about the drug and its potential side effects. However, I will emphasize that many thousands and perhaps millions of men have been using finasteride for years with little to no adverse effects.
You may find the following articles informative.
The Effects of Propecia (Finasteride) on DHT Levels in Men with Genetic Hair Loss
Propecia for Treating Hair Loss: Is it Worth the Risk? What the Experts are Saying
—-
David (TakingThePlunge)
Editorial Assistant and Forum Co-Moderator for the Hair Transplant Network, the Coalition Hair Loss Learning Center, and the Hair Loss Q & A Blog.
To share ideas with other hair loss sufferers visit the hair loss forum and social community
Technorati Tags: hair loss, Finpecia, Propecia, hair loss treatments, finasteride, male pattern baldness, Rogaine, minoxidil, Androgenic alopecia, dihydrotestosterone, DHT, balding, regrow hair, hair loss cure, thinning hair