This question, from a member of our Hair Restoration Social Community and Discussion Forums, was answered by Coalition hair transplant surgeon Dr. Glenn Charles:
I had a hair transplant about a year ago with a great doctor. He did an awesome job but I don't think I achieved good density around the hairline. One side in particular I think may need a touch up or a mini session. What exactly does this entail?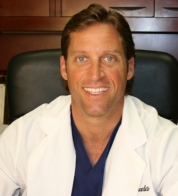 Hair restoration physicians have different definitions when it comes to touch ups. I would consider it a touch up if I was only adding a few grafts (100-200) to an area that I transplanted prior and it appears that there was little hair growth. If the patient wants increased density and also has one area that did not get as good a result as the other areas I will charge for the second procedure and give them a few hundred free grafts. If the lower density is due to progressive hair loss of existing hair then it would not be considered a touch up.
Dr. Glenn Charles
—-
David aka TakingThePlunge
Assistant Publisher and Forum Co-Moderator for the Hair Transplant Network, the Hair Loss Learning Center, the Hair Loss Q&A Blog, and the Hair Restoration Forum
Get Proven Hair Loss Treatments at the Best Prices by visiting our new Online Hair Loss Product Store
Technorati Tags: hair transplant, Hair restoration, hair growth, hair loss