This question comes from a member of our hair restoration social community and discussion forums:
I normally frequent tanning salons and use high-powered tanning beds on a regular basis. However, I recently underwent hair transplant surgery and I'm wondering if I should avoid tanning during the healing process. Any advice? Can I visit a tanning salon after hair transplantation?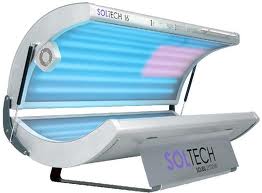 As I understand it, most hair restoration physicians recommend avoiding excessive sunlight exposure for up to 3-6 months following a hair transplant procedure. Granted, tanning beds allegedly utilize slightly different light waves and, therefore, may affect the body differently, but I can't imagine tanning after hair transplantation is recommended. At this point, I suggest directly contacting the surgeon and or clinic that performed the procedure and asking their opinion on the matter. Additionally, try to obtain a standardized, or clinic specific, set of post-operative instructions and follow these thoroughly. In the future, this will help you avoid these issues.
_______________
Blake Bloxham – formerly "Future_HT_Doc"
Editorial Assistant and Forum Co-Moderator for the Hair Transplant Network, the Hair Loss Learning Center, the Hair Loss Q&A Blog, and the Hair Restoration Forum
Follow our community on Twitter
Watch hair transplant videos on YouTube
Get Proven Hair Loss Treatments at the Best Prices by visiting our new Online Hair Loss Product Store
Technorati Tags: hair restoration, tanning salons, hair transplant surgery, hair transplantation, hair restoration physicians, hair transplant procedure, tanning