This question, from a member of our Hair Restoration Social Community and Discussion Forums, was answered by Coalition hair transplant surgeon Dr. Glenn Charles:
Five months ago, I underwent a large Follicular Unit Transplantation (FUT) procedure. The surgery was successful, but one area of the strip scar remains raised and hard. I visited the surgeon who performed the procedure, and he said this part of the closure was now considered a hypertrophic scar. He said at this point I can undergo some steroid injections (with cortisone) to treat the area. Should I get the injections done? The operating surgeon is now in a different country, so should I travel to have him do the injections?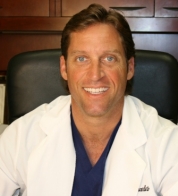 Dr. Charles: 
I generally wait at least 6-8 months before recommending any cortisone (steroid) injections. This is because hypertrophic scarring can continue to raise and thicken for up to 6 months after the operation.
The steroid injections can help flatten and sometimes shrink hypertrophic/keloid type scars. Additionally, because this procedure is routinely performed by primary care physicians and dermatologists, there is no need to travel to another country to get this done. Simply follow up with your hair transplant surgeon and make sure he knows about the procedure and how it affected the scar. 
_________
Blake – aka Future_HT_Doc
Editorial Assistant and Forum Co-Moderator for the Hair Transplant Network, the Hair Loss Learning
Center, the Hair Loss Q&A Blog, and the Hair Restoration Forum
Follow our community on Twitter
Watch hair transplant videos on YouTube
Technorati Tags: Hair Restoration, hair transplant, Follicular Unit Transplantation, FUT, hypertrophic scar, steroid injections, hair transplant surgeon