This question, asked by a member of our Hair Loss Social Community and Discussion Forums, was answered by Coalition hair transplant surgeon Dr. Glenn Charles:
I am over a year post-op from a disastrous facelift by a 'top' UK surgeon who surgically removed my sideburns without my consent and elevated my hairline above my ears. It's difficult to find anyone with significant experience of female sideburn reconstruction. There are just a few pics on the Internet and it's the same few pics constantly circulating.

Some hair restoration surgeons appear to have fantastic results with female sideburn reconstruction using follicular unit transplantation (FUT) but I am a bad candidate for strip surgery as I already have a .8 x 7cm bald strip on my head courtesy the facelift surgeon where he pulled too tight and the scar stretched. My hair fell out and I now have this bald strip. Coupled with the loss of sideburns, I have lost a lot of volume and my hair was thin and fine to begin with so I cannot risk a stretched scar from strip.

I recently had revision surgery to try and minimize the elevated hairline (flap rotation and temple redraping) and to excise the bald strip but this, unfortunately, failed. The bald strip simply stretched again resulting in yet more hair loss and the rotation had no impact on the elevated hairline. My only option now is limited to follicular unit extraction (FUE) and I really need to get it right as the emotional and financial impact continues to devastate me.

When I email hair transplant surgeons they either don't reply, or they recommend strip surgery (FUT) despite me sending a pic of my huge stretched scar/bald strip. I need to find someone who is experienced in female sideburn reconstruction specifically and will take the time to give me appropriate personal advice. Any comments, advice or experiences would be really welcome.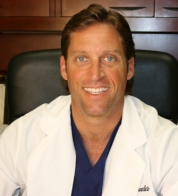 If you have had a failed strip (FUT) hair transplant, I do not see why FUE could not be attempted to reconstruct your side burns. You would need to have a small area in the donor area shaved to perform the FUE procedure. With everything you have already been through I would imagine this would be tolerable.
Usually when I perform side burn reconstruction for post facelift patients, I use 300-400 follicular units per side. This number of grafts is easy to get with FUE. Unfortunately, FUE is generally more expensive than strip procedures.
Dr. Glenn Charles
—-
David (TakingThePlunge)
Forum Co-Moderator and Editorial Assistant for the Hair Transplant Network, the Coalition Hair Loss Learning Center, and the Hair Loss Q & A Blog.
To share ideas with other hair loss sufferers visit the Hair Restoration Social Network and Enhanced Discussion Forum
Get Proven Treatments at the Best Prices by visiting our new Online Hair Loss Treatment Shop.
Follow us on: Facebook | Twitter | YouTube
Technorati Tags: hair restoration, follicular unit transplantation, FUT, bald, hair loss, follicular unit extraction, FUE, hair transplant