This question, asked by a member of our hair loss social community and discussion forums, was answered by "Jotronic" – a clinic representative for Coalition hair transplant surgeons Dr. Victor Hasson and Jerry Wong,
Are ultra refined FUT and "regular" FUT the same techniques, just different marketing from different hair restoration clinics?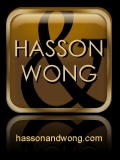 FUT stands for "follicular unit hair transplantation". In order to be classified as follicular unit transplantation one must be using stereoscopic microscopes at all dissecting stations to separate the naturally occurring follicular bundles out of the donor tissue. This was the defining difference between the older mini-micro grafting where, at best, jeweler's loupes were used to dissect the grafts. The move to stereoscopic dissecting microscopes improved overall yield by 30%.
URFUT or "ultra refined follicular unit transplantation" is not a "technique" per se. Dr. Victor Hasson was the first to use this term when describing hair restoration surgery when he was giving a presentation on the merits of the lateral slit technique, which we invented and perfected. The phrase describes surgery where all the details are addressed to the highest degree: Angle, direction, custom sized incisions matched to the size of the corresponding graft, etc. When compared to the mess that was coming out most clinics at the time you could easily see, and in a lot of cases still see, how our hair transplants are so refined even right out of surgery.
Jotronic
Patient Educator for Hasson & Wong
—
David (TakingThePlunge)
Editorial Assistant and Forum Co-Moderator for the Hair Transplant Network, the Coalition Hair Loss Learning Center, and the Hair Loss Q & A Blog.
To share ideas with other hair loss sufferers visit the hair loss forum and social community
Get Proven Treatments at the Best Prices by visiting our new online hair loss treatment shop.
Watch hair transplant videos on YouTube
Technorati Tags: hair loss, hair restoration, FUT, follicular unit, hair transplantation, ultra refined follicular unit transplantation, Dr. Victor Hasson, lateral slit, hair transplants