In Touch magazine reports that actor Tom Cruise recently began utilizing a low level laser therapy (LLLT) cap to prevent losing his "movie star" hair. Allegedly, a friend of the actor claims Cruise is concerned about potential hair loss and started using the Hands Free Hair Rejuvenator cap as a way to halt any progressive thinning.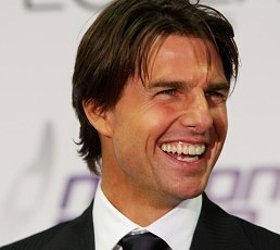 Although a representative for Mr. Cruise claims the story is "ludicrous," the situation does bring an important question to light: is the Hands Free Hair Rejuvenator cap a valid hair loss prevention device?
Like many other "at home" low level laser therapy devices, the Hands Free Hair Rejuvenator is a cap that, when placed upon the head of any hair loss suffering man or woman, allegedly penetrates the scalp and stimulates follicular growth. According to the manufacturer:
The Hands Free Hair Rejuvenator employs low level laser therapy (LLLT) that provides pain-free light stimulation for cells in hair follicles, encouraging them to repair themselves. In concert with 30 high-output LEDs that provide a broad array of pulsed light energy, the rejuvenator's 21 built-in lasers produce a 655nm wavelength–the optimal wavelength used in LLLT for increased cellular activity within hair follicles.
Furthermore, the manufacturers claim that using the device 25-50 minutes a day for 2 consecutive months effectively stimulates follicular growth and reverses significant hair loss.
So, are these claims true? Will this device effectively encourage new hair growth and reverse baldness?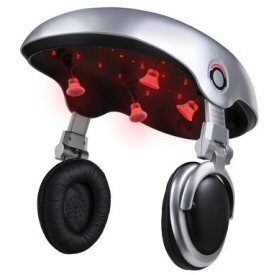 Although the debate about the effectiveness of laser therapy as a hair loss treatment and its place in modern hair restoration is ongoing, it seems unlikely that an at home laser device will reverse hair loss in 60 days. Furthermore, because the device costs $699 and is unproven, it's difficult to recommend that hair loss sufferers rush out and purchase the Hands Free Hair Rejuvenator. Although low level laser therapy may in fact prove useful at some point (and several of our recommended hair transplant surgeons believe this could be true), it may be far more effective at this point in time to utilize proven preventive hair loss treatments like Propecia (finasteride) and Rogaine (minoxidil).
Regardless, we do wish Mr. Cruise the best of luck treating his alleged hair loss!
__________________
Blake Bloxham – formerly "Future_HT_Doc"
Editorial Assistant and Forum Co-Moderator for the Hair Transplant Network, the Hair Loss Learning Center, the Hair Loss Q&A Blog, and the Hair Restoration Forum
Follow our community on Twitter
Watch hair transplant videos on YouTube
Technorati Tags: Tom Cruise, low level laser therapy, LLLT, hair loss, Hands Free Hair Rejuvenator, hair loss prevention, baldness, laser therapy, hair loss treatment, hair restoration, hair transplant surgeons, hair loss treatments, Propecia, finasteride, Rogaine, minoxidil