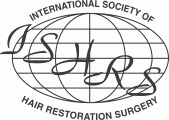 In October, the International Society of Hair Restoration Surgery (ISHRS) celebrates its 20 year anniversary.
The ISHRS is an educational organization dedicated to ongoing education and training for hair restoration physicians ranging from the beginning to the master.  Any physician willing to pay their annual membership fee is invited to join.  Thus, the ISHRS represents thousands of hair transplant surgeons and is one of the largest hair loss organizations in the world.
In honor of this 20 year milestone, the ISHRS released a list describing both the greatest achievements in the field of hair restoration and potential breakthroughs on the horizon.
Below, we've presented information about these achievements and potential new hair loss treatments.
Follicular Units
One of the biggest complaints about early hair restoration surgery was the appearance of visible plugs or "doll's hair" in the transplanted area. This unnatural result was due to a single graft containing 15 to 25 or more hairs being transplanted in rows on the scalp. Now, advances in hair restoration surgery have led to the use of follicular units containing small bundles of one to four hair follicles.
Today's grafts can better imitate the manner in which hair grows naturally, resulting in a more natural, undetectable outcome. In addition, continual improvements in the instrumentation and techniques used for follicular unit extraction and transplantation, including robotic assisted FUE, may further enhance the results of hair restoration surgery in the future.    
Finasteride (Propecia)
Approved by the U.S. Food and Drug Administration (FDA) in 1997, finasteride 1mg (Propecia) is the only oral medication approved for the treatment of male pattern hair loss. Several years of investigation and use by more than 1 million patients show that finasteride has long-term effectiveness and safety in treating male pattern hair loss in men of all ages and all ethnic backgrounds.
Future Developments?
Looking ahead to the next 20 years, hair restoration experts are optimistic that continued research in hair loss and hair restoration may result in cutting-edge therapies that will further improve results or, in some cases, delay the onset of hair loss.
For example, some experts believe that genetic research will make significant advances in the coming years and may lead to methods of preventing hair loss. Clinical trials involving cell therapy (more commonly referred to as hair cloning) are ongoing in humans to determine the safety and effectiveness of implanting lab grown cells into the scalp to potentially produce thousands of hair follicles from the one original follicle.
Congratulations to the ISHRS for reaching the 20 year milestone.  We look forward to seeing and reporting what the future of hair restoration has in store for those balding men and women seeking credible hair loss solutions.
_____________
Blake – aka Future_HT_Doc
Editorial Assistant and Forum Co-Moderator for the Hair Transplant Network, the Hair Loss Learning Center, the Hair Loss Q&A Blog, and the Hair Restoration Forum
Follow our community on Twitter
Watch hair transplant videos on YouTube
Technorati Tags: Follicular Units, hair restoration surgery, Finasteride, Propecia, finasteride, Propecia