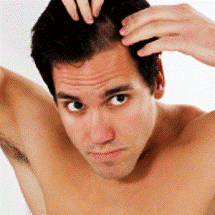 While surgical restoration is an excellent option for individuals looking to permanently restore lost hair, it is important to approach the procedure with realistic expectations. Both Follicular Unit Strip Surgery (FUSS) and Follicular Unit Extraction (FUE) produce impressive transformations, but it is important for all hair loss suffers to understand their goals and schedule these procedures with a firm understanding of what they are likely to achieve. By doing this, individuals are able to truly appreciate their transformation and avoid the disappointment felt when unrealistic expectations are not met. However, this begs the question: what are "realistic expectations" with regard to hair transplantation?
Recently, Coalition hair transplant surgeon Dr. William Lindsey answered this question and explained the importance of approaching surgery with appropriate hopes and expectations. According to Dr. Lindsey:
Hair transplant surgery will not save a failing marriage, get you a corvette, or make a bad personality into a popular person. But it can address specific issues that can help with self esteem.
The key is expectation management. If a person has enough donor hair to only address 1500-2000 grafts, the doctor and the patient need to spell out what can be done, what can't be done, what is desired, what is reasonable, and the small possibility (but not zero) that there will be less result that desired.
At my office I endeavor to show potential patients a head or two (pictures obviously) that has a similar situation to the one they have. Ideally, we'll have someone with similar hair color and characteristics (thickness/waviness/density) as well. That allows for what I believe are the best "apples to apples" comparison. Its not a guarantee but it is better than showing a guy with fine straight hair the results a thick wiry haired man can get. I feel like this provides an honest assessment and helps keep expectations high, but appropriate!
__________
Blake – aka Future_HT_Doc
Editorial Assistant and Forum Co-Moderator for the Hair Transplant Network, the Hair Loss Learning Center, the Hair Loss Q&A Blog, and the Hair Restoration Forum
Follow our community on Twitter
Watch hair transplant videos on YouTube
Technorati Tags: Strip Surgery, FUSS, Follicular Unit Extraction, FUE, hair loss, hair transplantation, hair transplant surgeon, Hair transplant surgery